MEET OUR FOUNDERS
---
Madhan and Satha, husband and wife team and co-founders of Spice Monger, began their spice journey with the birth of their daughter. After her birth the pair began actively transitioning to an organic lifestyle as the healthiest option for their family; however, as avid home cooks they found the lack of truly affordable organic spices in the marketplace disheartening.
Madhan's trip to the Indian district of Wayanad inspired both of them to find a solution to this problem. The lush mountains of this coastal district are inhabited by spice farmers cultivating the same spices their ancestors sowed thousands of years before. After decades of using pesticides and modern farming practices, these farmers are getting back to their roots by reviving ancient farming practices that today are termed "organic."
Experiencing this bounty of fresh, organic spices gave them an idea: why not bring these spices to the United States? Importing spices from Wayanad would help the local economy and finally bring organic spices that were both delicious and affordable to the online marketplace, providing healthy options to health-and eco-conscious consumers like Madhan and Satha around the US. And so Spice Monger was born.
We welcome you to join us on our journey to bring a little piece of Wayanad to pantries around the US.
To bring health and eco-conscious consumers organic spices in their purest and most elemental form, inspiring them to experiment with even the humblest of dishes to create unparalleled taste. Additionally, by sourcing our spices from farms with organic, sustainable growing practices, we hope to help create a better future for us and the Earth.
OUR PROCESS
---
Our hand-packed, USDA certified organic spices are grown organically in small batches and steam sterilized with no harmful chemicals involved. Our packing seals the spices away from light and air to ensure the longevity of their taste, color and smell.
OUR FARMERS
---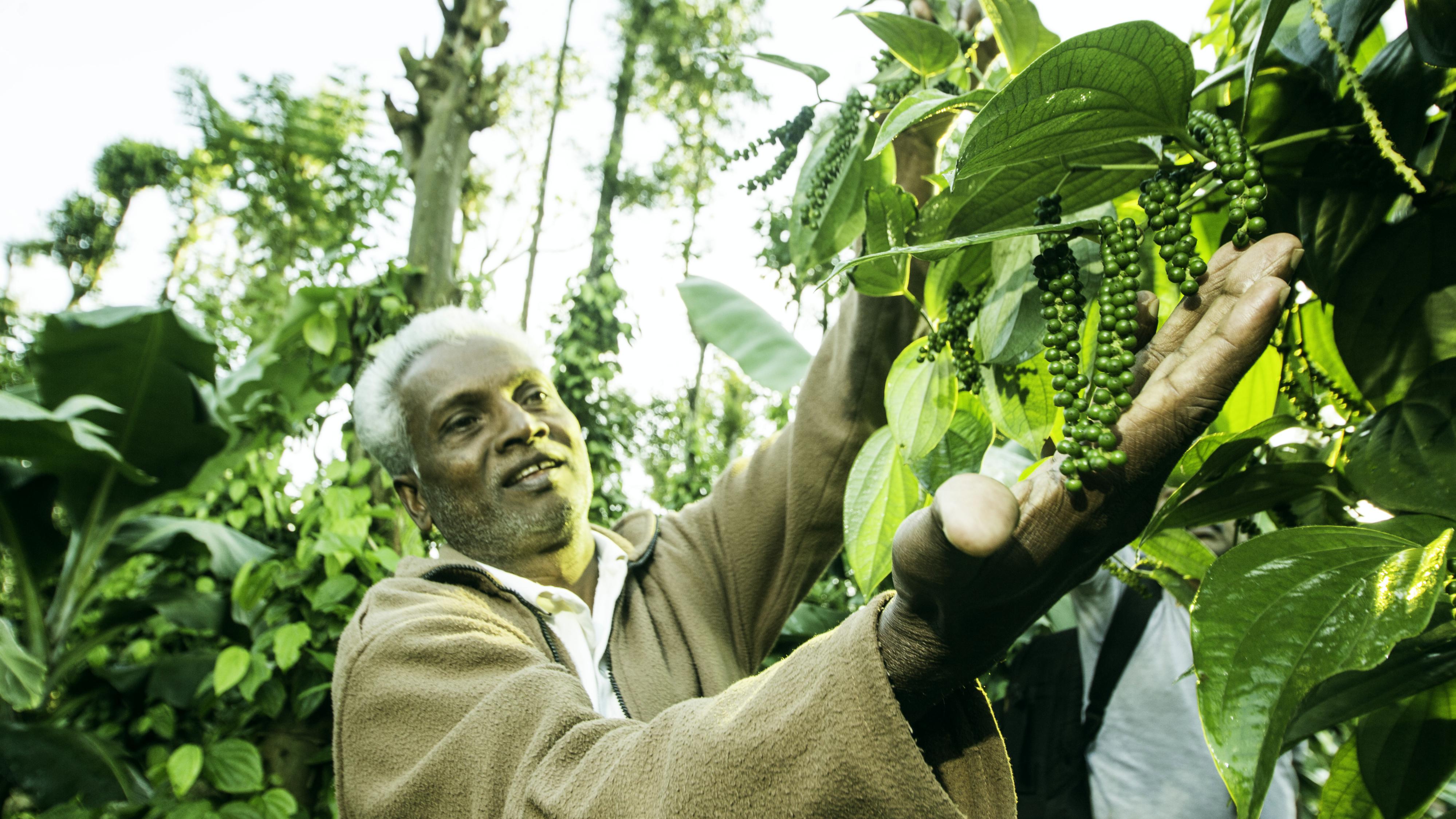 Our spices are sourced from small, family-owned, certified organic farms in the Indian district of Wayanad. Our farmers eliminate harmful chemical pesticides while simultaneously reclaiming their traditional agricultural practices, which helps conserve water, seeds, and soil and supports the health of the ecosystem and local human communities alike. We source only from Fair Trade Certified cooperatives to ensure that our farmers get a fair price for their produce.